EAS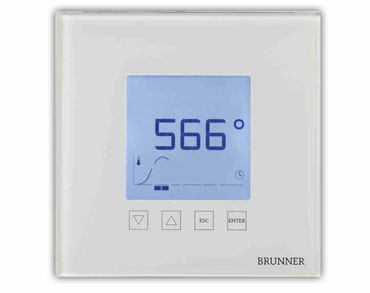 EAS: FURNACE ohjausjärjestelmä
BRUNNER'S furnace control system EAS (electronic burn-off control) offers a maximum of convenience, safety, an environmentally compatible combustion with highest efficiency, and even helps you save money.
Who needs an EAS furnace control system?
By using a furnace control system for a tiled stove or a fireplace you can easily control the burn- off and close it at the right time. This means that the thermal mass will be heated up in the best possible way without blowing it out of the chimney.
You can even pile the fire up before you go to bed at night or before you got to work- the furnace control system will regulate everything automatically and make sure your fireplace is still warm when you return.